Our Staff at The Landings of Lake Zurich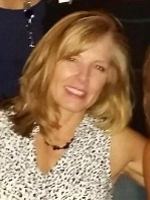 Kelly is the Property Manager at The Landings of Lake Zurich. She has been employed at the property since September 2011. Previously she worked for a New York based real estate firm called Malkin Properties. She has been involved in many facets of property management from Leasing, Property Manager to Regional Manager. She ended her 14 year career with the Malkins as a Regional Manager overseeing 1,073 units to stay home with her children. After 8 years of that she was eager to return to property management and fortunate enough to find herself a home with Eagle Management RE, LLC. She has lived in the Lake Zurich for 20 years and lives and breathes the Lake Zurich community in which she resides. She especially enjoys working with the various contractors to complete projects which enhance the community. She also loves the face to face contact with the residents and future residents.
---

Rosemary is the Assistant Manager at The Landings of Lake Zurich. She started in October 2012. She was promoted to the Landings in 2013 from another Eagle community in Gurnee. She is also a primary leasing consultant at the Landings and thrives on helping people find their next "perfect" home and building relationships with the current residents. Previous to property management, she was a paralegal for an estate planning attorney.
---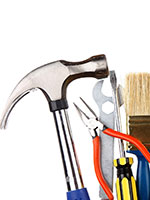 Vernon is a Maintenance Technician at The Landings of Lake Zurich. He has been here since June 2008! He is very particular about keeping the grounds clean and treats the community as his own. Vernon has developed great relationships with the current residents. Prior to The Landings, he worked as a Maintenance Technician at Countryside in Palatine for nine years, which is a large apartment community. His entire life has been devoted to tinkering with appliances, furnaces and air conditioners! He thrives on making things work. He has an HVAC Certification, a Refrigeration & Air Conditioner Certification and is E.P.A Certified Program.